Comcast unveils Xfinity Mobile
13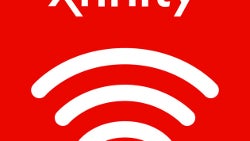 Cable giant Comcast announced today that it will be starting a wireless service called
Xfinity Mobile
that will launch in the middle of this year. Wireless plans will be offered only to Comcast customers who subscribe to the company's Xfinity home internet service. Xfinity Mobile will use its 16 million Wi-Fi hot spots in conjunction with Verizon's far reaching 4G LTE network. Comcast had an MVNO agreement with Verizon as far back as 2011, and is just now taking advantage of the deal it made with the nation's largest carrier.
Despite the MVNO deal, Comcast is not using the Verizon name in any of its promotional material. Instead, Comcast is telling users that its network uses the "most reliable 4G LTE network." The hot spots will be the first connectivity option for Xfinity Mobile subscribers, with Big Red's pipeline used in areas where an Xfinity hot spot is not available. Comcast says that "every inch" of Verizon's network will be made available to Comcast customers.
Comcast is making it clear that it is not looking to become a major player in the industry. Sam Schwartz, chief business development officer for Comcast Cable, said that the wireless service is merely a value add-on for Comcast's 29 million home-based subscribers. The company is the largest residential Internet Service Provider in the states.
When the service launches later this year, subscribers will be limited to using the
Apple iPhone 7
,
Apple iPhone 7 Plus
(PRODUCT) RED edition,
Apple iPhone 6s
,
Apple iPhone 6s Plus
and the
Apple iPhone SE
. The service will also support Android handsets made by Samsung and LG. Consumers will have two pricing choices. Unlimited data will cost $45 or $65 a month for up to five lines. The lower price will be offered to subscribers of Comcast's most expensive X1 plan that usually costs $150 a month or more. The unlimited plan includes unlimited talk and text, and there is no per line access charge. Those using more than 20GB of data in a single month will have their data speeds throttled.
The other pricing option charges subscribers $12 for each GB consumed. Comcast's Schwartz says that 80% of data is used over a Wi-Fi network, meaning that this plan might be suited for most Xfinity Mobile users. And Comcast says that subscribers will be able to switch back and forth between the two plans without paying an additional penalty. This way, if a Xfinity Mobile customer is using more data than expected during a particular month, he can switch to unlimited and revert back to the pay by GB plan for the following month. Subscribers will have to sign up for auto pay, and will also have the ability to live stream 200 channels on their mobile device.
"We're doing mobile differently by bringing our customers the best networks and a product designed to save them money in an increasingly data-driven world. Mobility is more important than ever to consumers, so we've designed Xfinity Mobile the way mobile should be – a simple solution for internet and entertainment in and out of the home."- Greg Butz, president, Comcast Mobile
For Comcast, this could be a way to test out the wireless business before it makes a major investment in it. The company has
been linked to rumored mergers with T-Mobile
and Sprint. Such a deal would make more sense now than ever since AT&T owns Comcast cable rival DirecTV.
source: Comcast