Xfinity Mobile MVNO has 200,000 subscribers after 6 months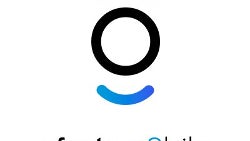 You might recall that back in April,
Comcast launched its hybrid MVNO Xfinity Mobile
. Using a combination of 18 million Xfinity hotspots and Verizon's nationwide 4G LTE pipeline, Xfinity customers are covered from coast to coast. An unlimited plan costs $45 a month to those subscribing to Comcast's expensive X1 cable service. Others will pay $65 a month for unlimited data. Those who don't need an unlimited plan can pay $12 for each GB of data wanted. Phones available for purchase include several different Apple iPhone models, and Android phones manufactured by Samsung and LG.
So far, Comcast has been able to get 200,000 of its 29 million customers to subscribe to Xfinity Mobile. That is a miniscule .69%. But as Recon Analytics analyst Roger Entner points out, what appears to be a rounding error for most other carriers could still prove profitable to Comcast. First of all, with 80% of customers receiving data over the Xfinity Wi-Fi hotpots, Comcast's monthly Verizon bills will be pretty low. In addition, Comcast is reportedly paying Big Red $3 to $4 for each GB of data and then marking it up to $12. The ala carte pricing for data is the most popular option among customers of the MVNO.
Xfinity Mobile is available only to those who subscribe to Comcast's internet and cable television service. According to Comcast executives, once Xfinity Mobile can grab a low-to-mid-single-digit share of Comcast's subscribers, the MVNO will start to make money.
source:
Bloomberg