XDA developer reportedly brings Xperia Z3's cool Remote Play feature to every Android 4+ device
10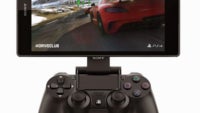 Sony has recently announced its upgrade to the flagship Xperia Z line, led by the outstanding
Xperia Z3
. Still, reflecting the manufacturer's choice to upgrade the flagship lineup on a
6-month cycle
, as opposed to an annual one, the new handset barely brings any significant
upgrades
, when compared to the Xperia Z2.
There is, however, one feature in Sony's new phones that is undoubtedly alluring for gamers; namely –
Remote Play
. Much like what Sony offers for PS Vita owners, Remote Play allows Xperia Z3 users to stream games from their PlayStation 4 directly on their Z3 device (phone or tablet). This means that if the living room is packed and the TV is currently in use, one could just pick up their phone and a DualShock 4 controller, step into the next room and play on their console remotely.
Naturally, Sony would want to keep this an Xperia-exclusive, as it would allow the company to build a mini-ecosystem around its consoles and its smartphones; however, an XDA developer, nicknamed XperiaPlaystation, has supposedly found a way to enable Remote Play support for any Android 4+ device. To do this, one needs minor knowledge about flashing and recovery (or alternatively – an ability to follow XperiaPlaystation's step-by-step guide and the common sense to google the words they don't understand), some patience, and the provided files (link in the source, below).
Now, the PS4 Remote Play app itself is not yet available, but the developer believes that – once it comes – it would work on every phone that has the port files installed on it. We suggest you hold off on flashing potentially unneeded files until the official app is out, then see what others are saying about the port once it's tested.
source:
XDA Developers
(
forum thread
) via
BGR