Flagship life cycle: Would a 6-month time frame prove too short?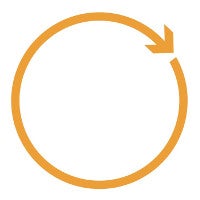 There's one thing that's quite unique about Sony: it's new flagship release cycle. More specifically, Sony was the first (and only, for now) manufacturer to officially move towards a 6-month release window, meaning that every other flagship on its agenda will come just half an year after its predecessor. According to Sony, the reason behind this change in tempo is simple: it allows the company to better respond to changing tech, and continuously offer the best there is to its customers.
That's not a bad sentiment, now is it? Regardless, we'd be lying if we said that we haven't ran into people, both on and off the web, who are not necessarily very happy with this change in pace. To them, a 6-month period is way too short, and it means that their shiny new flagship has an extremely limited (in their eyes) lease on life, before something cooler comes out, and they feel like they have an outdated toy.
That's a fair concern, and some may be alarmed by the fact that pretty much every major Android manufacturer has, at one point or another, given indication (or such has been provided by the rumor mill) that the usual, 1-year flagship release window may be turning into a thing of the past. Indeed, the industry is buzzing with rumors of 'Prime' variants of pretty much every major Android flagship -- the
Galaxy S5
, the
HTC One M8
, and even the the new
LG G3
. Even though these are expected to be more of an improvement over the existing product (if they ever come to pass) and not altogether new devices, it isn't hard to imagine that not everybody necessarily sees it that way. In fact, as competition continues intensifying in Android land, quick release windows may soon become the norm, as once a critical mass of manufacturer adopts this new models, the rest will be forced to join in out of fear of falling behind.
So, what about you? Do you feel like a 6-month time frame is just way too short, and should be avoided? Or do you think that, considering the rate of technological progress, one such is warranted? Let us know!