Woz calls for a more open Apple, likes Google's openness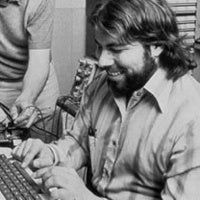 If you look at Apple today, the first word that comes to the mind to describe the company for many is
"closed"
as in closed ecosystem, and as in the opposite to open.
There are some good reasons for that - Apple doesn't want cross platform development, it purposefully used Pentalobe screws to prevent you from opening your iPhone, and it even glued the iPad so it's nearly impossible to change its battery when it dies.
Originally, though, Apple was a very open company. Co-founder Steve Wozniak called for a more open Apple, one that will look more like the company did back in the day when it embraced open-source.
I like a lot of the openness in Facebook and Google
To illustrate his point, he explained that when he built the Apple I, it was a machine intended to connect people to ARPAnet, a machine that made computing affordable at the time. He'd even go to people's houses and help them assemble it, but most importantly
"schematics of the Apple I were passed around freely,"
Woz remembers.
"I like a lot of the openness in Facebook and Google, and Apple makes it difficult to get into (things like) calendars. I think Apple could be just as strong and good and be open. I'd like a programming language like Applescript on my iPad, but no, no no. There are a lot of things about the closed-ness of Apple I don't like, and wouldn't do myself. But obviously there's a lot of quality to the products. If making it open wouldn't make the quality the same we want to make it, I'd say keep it closed," Woz said at his WOZLive tour.
Of course, we don't expect Apple to change its course because of Wozniak's comments, but isn't that sentiment of at least some more openness in the Apple garden something that most people share? Let us know how you feel about it in the comments below.