Would you move from Android or iOS to Windows Phone 8: Poll results
47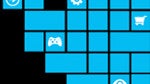 Microsoft stole the show last week by announcing the upcoming update to its mobile OS - Windows Phone 8. The new version definitely made sense, as most users immediately praised it for bringing a number of much-needed features like improved multi-tasking, expandable storage, support for dual-core processors and higher screen resolutions, NFC, new start screen, offline maps, etc. Take a look at this
marvelous article
to see the full list of new features in WP8.
Anyways, shortly after the announcement, we decided to ask you if you would actually abandon your beloved Android or iPhone in order to get a WP8-powered device, when those become available. Interestingly, it looks like most of you would, as 1021 of you (35.61% of all votes) have stated their readiness to jump their current ship and hop onto the new one.
737 of all voters (25.71%), however, have decided to not let all the hype cloud their judgement, and are more willing to wait for the next iPhone or Androids before making a choice.
Not far behind are those guys who weren't all that impressed, saying that they are perfectly satisfied by their current smartphone. These guys represent 699 of all voters, or 24.38%.
So, as a conclusion, we can safely say that the "new" kid on the block seems to be getting more and more popular with you guys. Another important fact, indicated by your votes, is that we'll soon have to find another favorite female actress to distract you from the other answers. Now, if you'll excuse us, but the boss is closing the office early today and we have to be gone in 60 seconds.
Recommended Stories