Would you buy a flagship full-price, without carrier subsidies?
84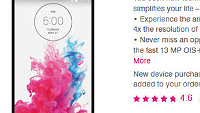 North America and parts of Europe are quite spoiled when it comes to buying expensive mobile phones, as the carrier you subscribe to often subsidizes the price for an outright purchase of a great handset, recuperating the cost afterwards by shackling you with a lengthy contract. Apple and
Samsung
, for instance, are notorious with their profit margins, and a big part of it comes from the fact that the latest and greatest iPhone or
S5
can be had for just $199 on any major carrier in the US, while it will cost you north of $600 to buy them SIM-free. The European carriers balked at Apple's conditions, and
many of them are selling iPhones at full price
, which made Apple's market share in those countries take a nosedive, showing how important the subsidy model is, and
a similar trend is undergoing in the US
The same goes for most other flagships, which launch for a price anywhere in the $600-$700 range, if you buy outright to use with your existing SIM card, but two thirds of that price are immediately swollen by the carrier if you extend your contract, or sign up for a new one. These days, however, the competition among mobile phone makers is fiercer than it's ever been - apart from great midrangers that now come with high-res screens, long-lasting batteries, and very good cameras, we also have the
rising Chinese stars
, which can sell you a great-looking device with 1080p screen and 13 MP camera for half of what a brand-name flagship costs.
That is why we wanted to ask you whether you would consider buying a flagship without any carrier subsidies, or are you this addicted to the two Benjamins or so price tag which they carry, that you can't even imagine shelling for a phone as much as a laptop or a TV cost. Check your preference in the poll below, and sound off in the comments.