AT&T to cut down on phone subsidies, CEO gives Nokia Lumia 900 and HTC One X as shining examples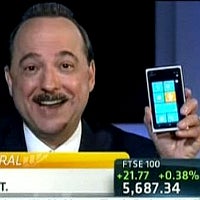 Times are changing in the way carriers are handling smartphone subsidies that bleed them dry, lining up the pockets of companies like Apple and Samsung. After
T-Mobile's CEO battle cry to ditch phone subsidies altogether
, Verizon introduced a
$30 upgrade fee for a new handset
, and top carriers overall are making every effort to make you keep you phone much longer.
Just yesterday Verizon said, for example, that if you want to keep your unlimited data plan you were grandfathered in when switching to a new handset,
you'd have to pay its full price
, or give up the all-you-can-eat buffet if you want the phone subsidized.
Moreover, AT&T's CEO Ralph de la Vega said at a J.P. Morgan investor conference webcast yesterday that the carrier will do whatever it takes to minimize the amounts it gives away in phone subsidies - "...
you can take it to the bank that our thrust is to lower that in every case that we can
" were the exact words.
One way of doing this is to find the best value for the money phones and offer those to customers. "
We have to watch subsidies and make sure that we bring devices to market that customers love and will keep and have low subsidies
", said AT&T's CEO. He gave two examples - the
Nokia Lumia 900
and the
HTC One X
- as such phones. "
These are great devices that I think customers will like
," said de la Vega.
Apple's stock was down almost 3% more yesterday on these comments and some analyst ruminations, but our take is that we have to brace for a new era of shelling out more for the high-end smartphones from carriers, and prepare for an onslaught of upper mid-rangers at current subsidy prices.