Samsung, not Apple, has the highest subsidies in the mobile market
27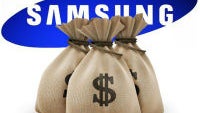 For a long time, Apple was the king of smartphone subsidies. Apple devices cost the most outright, but always clocked in at that same $199 price point. But, just as Apple lost its crown on market share, there is a new king of smartphone subsidies: Samsung. It probably shouldn't be a surprise of course. Samsung's devices are the hottest on the market, and the top of the line always has the best internals available (even if the outside isn't all that impressive).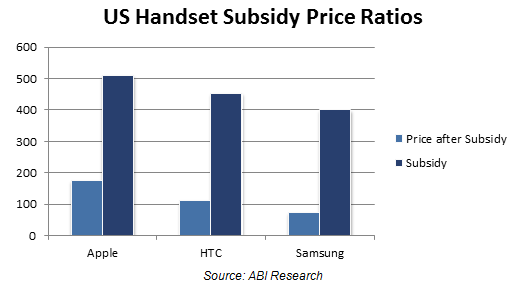 According to a new report from market research firm ABI Research, Samsung devices have an absurd 84% subsidy, meaning that carriers cover an average of 84% of the device cost over the terms of a 2-year contract. HTC comes in second with 80% subsidy, and Apple shows up third with a 74% average subsidy.
ABI analyst Nick Spencer sees a dangerous trend in the numbers:
The smartphone market in particular is entering a new phase focusing on execution and price, rather than innovation and value. Samsung's scale and supply chain excellence is allowing it to put its competitors under increasing price pressure and win market share. This is a major concern for the rest of the market, especially for smaller, less efficient vendors, as margins will be squeezed and overall market value reduced.
If Spencer is right, that sounds like bad news for competition, and may also cause trouble for upstart platforms like Ubuntu, Firefox, Tizen, and Sailfish.