With sales in China down, Apple looks to India for growth
24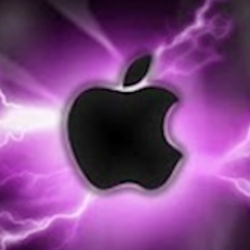 When
Apple reported its fiscal fourth quarter earnings earlier today
, it announced that sales in China during the three month period slid 30%. Looking at the actual sales figures, revenue from China declined to $8.8 billion from last year's $12.5 billion. It was the only one of Apple's markets to tally a sequential decline in revenue from the fiscal third quarter. During that three month period, Apple's sales in China dropped by 33%.
Apple CEO Tim Cook blames the problems in China on the extremely successful launch of the
Apple iPhone 6
and
Apple iPhone 6 Plus
in 2014. Apple had just increased the iPhone screen to 4.7-inches, and introduced its first 5.5-inch phablet. Chinese consumers went gaga over the larger screened phones and sales peaked that year. Apple expected sales in China to continue at the same level, but when upgrade rates returned to average, Apple had too much inventory in its Chinese sales channels.
While Cook is still bullish on China, Apple is looking hard at India. The problem there is that while the country is the second largest smartphone market, the average Indian makes less than $3.10 USD a day. 70% of the smartphones sold in the country last year were priced under $150. Thus, it is no surprise that at $300, the
Apple iPhone 5s
is the company's top seller in India. Cook notes that iPhone sales in India rose 50% in fiscal 2016. While India's GDP is rising, the CEO says that this is not a precursor for strong iPhone sales in the region thanks to a growing middle class.
Apple hoped to improve its visibility in the country by opening Apple Stores in India, but
India's laws require that 30% of such a store would have to contain products locally sourced
. In addition, Apple has been shot down with its requests to sell refurbished models in India. Earlier this year, analyst
Gene Munster said that Apple could add 62 million iOS users in India
by bringing its presence in India to the same level it is in China.
"Our iPhone sales in India were up over 50 percent in fiscal 2016 compared to the prior year, and we believe we're just beginning to scratch the surface of this large and growing market opportunity."-Tim Cook, CEO, Apple
Apple also announced today that it is entering into a deal with Indian carrier Reliance Jio. The latter is looking to build 4G networks in 18,000 Indian cities and 200,000 villages. Apple iPhone buyers in India will get a free year of service from Jio.
source:
AppleInsider