With mediation a failure, Samsung and Apple trudge back to court next month
15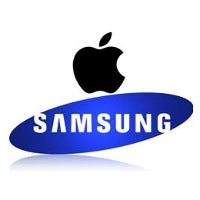 Judge Lucy Koh ordered both Samsung and Apple to undergo mediation to try to settle their differences before their upcoming trial. Even with
eye to eye talks held between Apple CEO Tim Cook and Samsung Mobile CEO J.K. Shin
, both sides were unable to reach the kind of agreement
that HTC made with Nokia
recently, preventing the former from having injunctions placed on the sale of its Android handsets in Germany.
After the high-level talks and mediation efforts, both sides filed a joint report that showed both companies reaching out a number of times to the mediator by phone. According to the report, Apple spoke to the mediator 6 times and Samsung 4 times, according to the report. While each side did say that it is willing to work through the mediator, unless a major breakthrough takes place, we will probably see both sides back in the courtroom at the end of next month, with more recent devices in the center stage. For example, the extremely popular
Samsung Galaxy S III
is one of the handsets at issue in the upcoming patent trial.
Apple was said to be pushing Samsung to agree to a rather stringent anti-cloning agreement that the Korean manufacturer could not live with. Unless one side blinks, prepare yourself for the same media circus that surrounded the first trial, which resulted in
Apple winning a $1.05 billion verdict
.
Judge Koh vacated $450 of the verdict
and ordered a retrial on the damages, which resulted in
Apple winning $290 million
. Overall, Samsung owes Apple $930 million.
A copy of the joint report can be found below for you armchair lawyers out there.
source:
WSJ
,
Scribd
via
SlashGear
>