Wireless charging likely with the HTC One M8, new leak suggests
23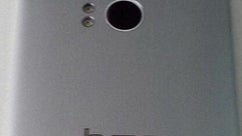 Earlier today, we received
a nice tip from an unidentified source that let us in on the selection of wallpapers that HTC
is prepping for its all new HTC One M8 (or whatever the company ends up calling its new flagship), and our resourceful friend is back with more.
This time around we have a rip of most of the sound resources that will come with the HTC One M8, things like notification and alarm sounds, and we stumbled upon an interesting find. A rather indicative, second-long "Wireless Charging Started" .ogg file suggests that the new flagship device from the Taiwan-based company will sport the useful feature, which is yet another upgrade over the 2013 HTC One. Of course, there is also the possibility that we're reading too much into this, and HTC is just thinking of offering an accessory alongside the HTC One M8, or perhaps we're just being lead on.
Anyway, as we outlined earlier, leaks related to the new HTC top shelfer have intensified in their number, and we're getting ever finer details as to what the new device will offer. Seeing as there are 15 days until HTC hosts the event that will put and end to all this unconfirmed info, this does make some sense, though it's quite obvious at this point that HTC has handed out M8 units to individual willing to breech their respective NDAs (Non-Disclosure Agreement).
You can check the source for the full zip file (25.9MB).