All 18 built-in HTC One M8 wallpapers leak and are now available for download
22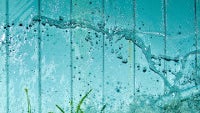 The HTC One M8 leaks are reaching an alarming rate, and they're becoming increasingly thorough. Nothing says so as much as what we have at hand here -- the 18 wallpapers that the HTC One M8 is likely coming pre-loaded with.
These were sent to us by a reader of ours that did not appear interested in getting his name out there. In any case, even though we have no way of knowing this, we're rather confident that these are the real deal, as
at least two of those have leaked in the past
, and we've seen them elsewhere on numerous occasions.
Obviously, wallpapers are easily changed, but we quite like what HTC has apparently come up with, and we suspect quite a few One M8 buyers will be sticking with the stock options at least for a while. At 2160x1920 pixels, these were all obviously meant to be used as scrolling wallpapers. If you find yourself fancying any of those, you can get them from the same source that we did right below.
Recommended Stories