Windows will be a free upgrade for Windows 7, Windows 8, and Windows Phone 8.1 devices
47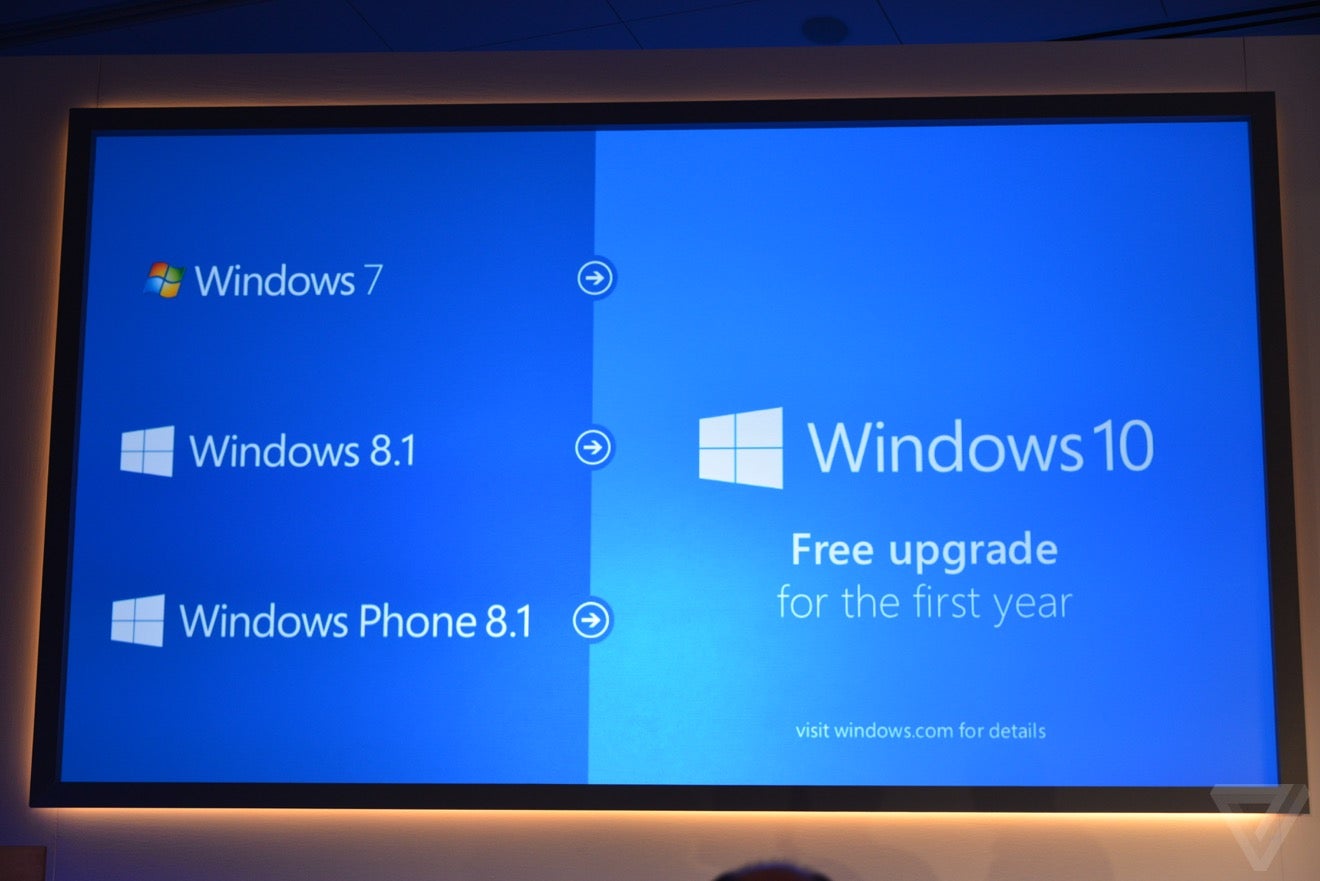 Windows 10 will come as a free upgrade for everyone wishing to migrate from Windows 7, Windows 8.1, and Windows Phone 8.1. Microsoft broke the good news at its Windows 10 event.
The free update program is available in the first year, allowing millions of customers - those using desktops, laptops, as well as smartphones and tablets - make the switch to the newest Windows release.
Windows head Terry Myerson is up on the Microsoft stage calling this
'a monumental day for Windows'
.
"Windows 10 is so much more than the latest version of Windows. Windows 10 changes the rules of the game,"
Myerson added.
Even better, Microsoft promises that once a device gets upgraded to Windows 10, the company will keep it up to date for the supported lifetime of the device.
This is big news not only for consumers, but for developers as well. Programmers can now target every single Windows device rather than having to write separate software for traditional Windows and Windows Phone.
"One can think of Windows as one of the largest internet services on the planet,"
Myerson concluded.
source: Microsoft
Image courtesy of TheVerge.