Windows Phone 8 SDK offers an in-depth look at what we may expect soon
5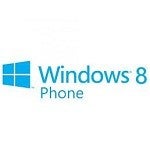 Earlier this month, Microsoft
released the Windows Phone 8 SDK to select developers
of the more popular apps in the Windows Store. Despite the SDK leaking out, Microsoft has been maintaining tight controls on anticipated features – none have been officially announced yet.
In the video below, we are guided menu item by menu item in the settings of Windows Phone 8, as well as other areas of the OS. There has been some conjecture that not all features have been unlocked or made available by Microsoft, even in this supposed "final" SDK release.
Some of the features have not changed. The themes and settings for the tile colors are essentially the same. Such is the case with email accounts and Twitter integration.
The lock screen has a few new features including being able to designate what apps may provide a preview (calendar, text message, etc.) of activity as well as a row of notifications which would appear on the screen. It looks like third party apps will be able to take advantage of that feature as well. NFC functions are on board and some advanced features for battery saver have been tweaked.
Back-up features have been deeply integrated to allow cloud storage of apps and phone settings. Text messaging has several options as well including back-up. What is interesting is the photo and video settings, premium quality photos and video must be done over Wi-Fi, so those of us that are in 4G coverage areas might be disappointed. Wallet is Windows Phone 8's version of Passbook on the iPhone. It also has location based services to find deals near you.
Other than that, the user experience is familiar to those that know Windows Phone. We are looking forward to seeing if any other features are being kept locked down by Microsoft in order to make a big splash at the official announcement, expected in late October.
source:
wpcentral