Microsoft releases Windows Phone 8 SDK to select developers
3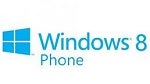 Today, Microsoft will begin to grant access to the Windows Phone SDK 8.0 Developer Program. It is currently targeted to developers of the most downloaded applications with the intent to optimize those apps for Windows Phone 8.
With the release of Windows Phone 8 expected in early November, it seems strange that the full software developer's kit has not been released yet. Well, Microsoft says that not all of the Windows Phone 8 features have been announced yet, so they want to control the release of the emulators to developers. The fact that the emulator has already leaked does not appear to be impacting Microsoft's attempt to keep things in obscurity until the official launch later this year.
Interested developers should visit the Microsoft Connect site (make sure you have your Developer ID, Application's Product ID and local Phone Champ) and fill out a short form. Microsoft is accepting applications until September 17th and developers that are accepted will hear from Microsoft the following week.
Beyond that, Microsoft states that Windows Phone 8 is on track for hitting stores later this year, and that they will make further SDK announcements in the coming weeks.
source:
The Windows Blog