Windows Phone 7 developers will get paid in January
1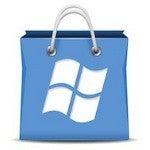 Windows Phone 7
is a new platform and it has enjoyed steady growth in developers, but even with 18,000 registered developers up to date, it still has not paid them out for app sales. That is set to change as Microsoft spread the word that payments will be handed out in the
fourth week of January
2011.
Redmond's own Todd Brix, Group Product Planner for the Mobile and Embedded Devices Division, announced:
"Back in October I shared that developer payouts for app and game sales would begin in February. We are pleased to now announce that the first payouts for Windows Phone 7 sales will be made in the 4th week of January 2011."
Brix added that the payout will cover all apps and games published after the October launch and
through the end of December
2010. After the initial payment, developer payouts are expected on a monthly basis for all of the developers that meet the minimum payout limits.
New features added to the Marketplace include detailed app statistics and reports, a welcome addition for developers who can track the performance of their apps. The submission and registration process has also been updated and an overwhelming part of the applications pass approval and get published within 2 days.
The Marketplace now
has grown
to some
18,000
registered developers and more than
4,000
apps
. And even though this number might seem low in comparison to the App Store or the Android Market, with some 1,000 developers registering each week the growth of the platform seems guaranteed.
source:
The Windows Phone Developer Blog
via
WinRumors