Windows 8 ARM devices might not allow running other platforms
9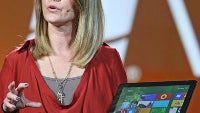 Looking forward to the onslaught of Windows 8 devices? You're not alone, but if the scary possibility of Intel and Microsoft forcing
Windows 8 tablet prices
stubbornly at above $599, here's one more concern - the Secure Boot option on ARM-based devices running on Microsoft's platfrom seems to be locked.
What this means essentially is that the boot option on Windows 8 devices will be
locked
. This will effectively prevent ARM machines from bootloader attacks and this in turn means you won't be able to hack Android onto a Windows 8 gadget. Nor that Ubuntu Linux, expected to come on mobile devices, and not even earlier Windows version. Previously, Microsoft promised that OEMs would have the option to allow disabling Secure Boot, but it seems that won't apply to ARM machines and only to x86-based devices.
Nothing new in the iOS/Windows locked models, you might say, but this would still be a big disappointment for many users. It's interesting to see Microsoft bring some clarity on if and why it's imposing the Secure Boot restrictions for ARM machines.