Windows 10 will be launched this summer in 190 countries, Xiaomi and Lenovo mentioned as partners
18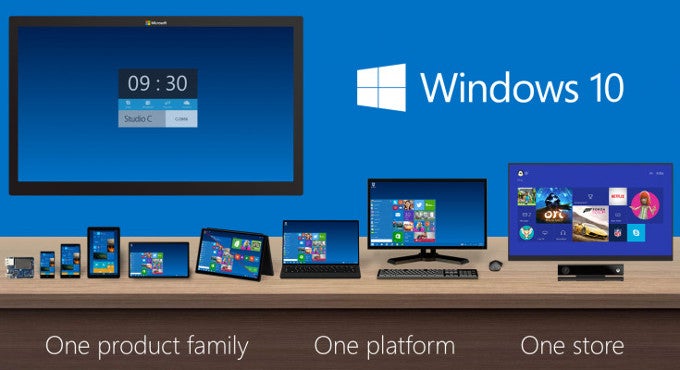 Microsoft just announced that
Windows 10
will be launched "this summer" in no less than 190 countries around the world, and in 111 different languages. Sure enough, we already knew that the new version of Microsoft's OS was supposed to arrive sometime during the summer, but it's good to see an official confirmation on this.
As previously revealed, Windows 10 will be offered as a free upgrade to owners of devices running Windows 7, Windows 8, and Windows Phone 8.1.
Microsoft said that Lenovo will make Windows 10 phones which should be released in "mid-year 2015 via China Mobile." Interestingly, the company also mentioned Xiaomi as one of its partners. While it's not clear if Xiaomi will actually make new Windows 10 devices, Microsoft has it that "a select group of
Xiaomi Mi 4
power users will be invited to help test Windows 10 and contribute to its future release later this year." These Mi 4 users will be able to install
Windows 10 Technical Preview
on their handsets in order to provide feedback.
Well, we're obviously looking forward to seeing what the summer will bring in terms of Windows 10 hardware. What about you?
source:
Microsoft / Windows Blogs