Poll results: Are you confident Microsoft will turn things around with Windows 10?
29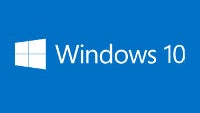 On Monday
, some days before Microsoft's scheduled Windows 10 event that took place in Redmond, WA, we asked you whether you were feeling confident that the new platform update will be sufficient to boost Microsoft's waning influence in the smartphone industry. As per usual, thousands of you spoke up, and we now have the results.
Lucky for Microsoft, the majority (nearly 75%) of poll takers see a bright future ahead of its platform.
Now that we know what Windows 10
is mostly about, we too seem to have a consensus at the office – Microsoft is moving in the right direction. Unfortunately, making headway in as competitive a duopoly as the one present in the smartphone industry will take more than just our and yours humble opinions to convince the masses of people who are far less proficient. Those are the folks Microsoft needs to convert, and preferably with handsets that will actually earn it something back – so not
just
the dirt-cheap plastic slabs that have been largely driving sales of its OS. Anyways, this being a two-answers-question, the remaining 25.39% of votes were obviously cast by the skeptics among us, who don't believe the maker of Windows 10 has anything but a grim and grimmer future ahead of it.
See the results for yourself: