Widget allows you to track the data usage on your Verizon branded Android phone
20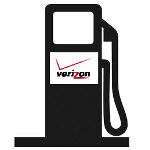 Now that unlimited data has gone the way of the
dinosaur
at Verizon for new customers, downloading the carrier's Data Usage widget just might save you some money. First of all, the widget is available only for customers using a phone running Android 1.6 or higher. If that's you, there are three simple steps. First, long press on your home screen until the "Add to Home Screen" menu appears. Press on "Widgets
Verizon
".From the Chose Widget menu, click on "Data Usage" and the widget will appear on your homescreen. Now, you have no excuse for having to pay the
overage rate
.
Another important tool for Verizon' customers who need to
watch every GB they use
on data is
Verizon's Data Usage Calculator
which allows you to figure out how much data you will use each month based on the amount of time you spend watching Hi-Res or Low-Res video, listening to music, how many web sites you view, and the number of emails you send. You can adjust the settings to enter your usage on a daily or monthly basis.
source:
Verizon
via
CNET