Wi-Fi-only Motorola XOOM now official, coming Mar 27th for $599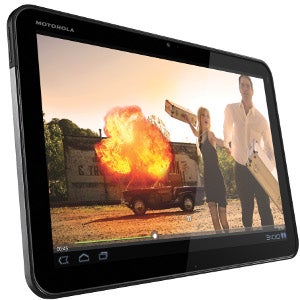 The Motorola XOOM might have been the tablet of your dreams, but its $800retail price tag is definitely hard to swallow. Scrapping off $200 definitely helps and that's exactly what the Wi-Fi-only versionof the 10.1-inch tablet does. Leaks hereand thereshould have prepared you for the launch scheduled for March 27th, butnothing compares to an official confirmation by Motorola.
And honestly, the 1GHz dual-core NVIDIATegra 2 processor paired with large screen boasting 1280 x 800 pixelresolution makes Honeycomb run just buttery smooth even without 3G or4G connectivity on board. Actually, the lack of 3G/4G connectivity seems to be the only difference between the Wi-Fi-only XOOM and the original one. No worries about lines when getting it either –the tablet will be available in a number of retail chains likeAmazon.com, Best Buy, Costco, RadioShack, Sam's Club (selectlocations), Staples and Walmart. But is it better than the iPad 2,which still manages to undersell it with its $500 price tag for themost basic version? Check out our in-depth review of the Motorola XOOM to find out!
source: Motorola