White House considers ban on use of personal cell phones by staff members
15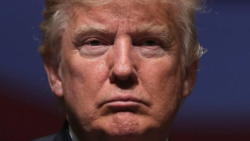 According to a report published on Monday by Bloomberg, the White House is so worried about leaks making their way to the media and foreign governments, that White House staffers may be disallowed from using their personal mobile phones to communicate. While President Trump hopes that this ban will put an end to the leaks that have infuriated him, it also will make it harder for White House staff to get in touch with family during the course of the day.
One anonymous official said that there are too many personal devices connected to the White House's wireless network; unlike the phones that are given out by the White House for job related calls, these personal handsets are not secure. Leading the way for a ban of personal cellphones at the White House is Chief of Staff John Kelly whose own personal handset was attacked by hackers earlier this year. The official is remaining anonymous because the proposal is not yet final.
White House issued phones cannot send texts, which are usually the fastest way that a staff member can communicate with his family at home. And these phones are also blocked from accessing certain websites like Gmail. This means that if personal handsets are banned from use by White House staff members, the latter will be unable to check their personal email using their phones during the day.
In addition to being unable to text or email family during the day, some are scared to use White House issued phones to make calls to check on things at home for fear that they would be accused of using government paid for services for their own personal benefits. In addition, government record keeping rules require that records of personal calls received and made over a government issued phone be filed away and kept available for eventual release.
During the president's recent trip to China, staff members were given "burner" or disposable phones to use in place of their regular work or personal handsets in case their phones were hacked. That might sound paranoid, but White House officials believe that Chief of Staff Kelly's phone had been compromised for months, which concerned administration officials who feared that foreign governments had obtained information by having access to the phone.
source:
Bloomberg