Which new iPhone color is your favorite and which one would you pick for your preorder?
17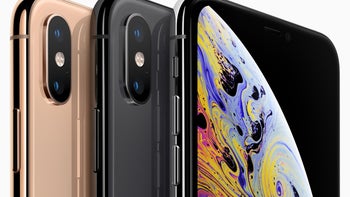 So, with all the buzz around the hardware and overall improvements inside Apple's new iPhones, we all probably paid little to no attention to the color options that the XS, XS Max, and the XR will be available in. As the color plays a major part in the overall design experience, we though it would be nice to probe out the public's mood and see which of the new iPhone colors are more favored than the rest.
iPhone XS/XS Max colors
Let's start with the classy and elegant
iPhone XS
and
iPhone XS Max
, which will be available in gold, space gray, and silver. The gold one is new and it's very elegant, reminding us of the soft hues of champagne. The space gray and silver ones we've already seen with last year's
iPhone X
, and now that you mention it, an iPhone XS or XS Max would surely look snazzy in (PRODUCT)RED color. Apple, please.
So, check out the color versions of the XS and XS Max right below and vote for your favorite in the poll right after.
iPhone XR colors
Now, to the crown of the show - the very youthful and colorful
iPhone XR
, which will be available in a whole lot of six different colors. Namely, those are white, black, blue, yellow, coral and (PRODUCT)RED, and frankly, we appreciate the range here. With the exception of the iPhone 5c, Apple has hardly ever experimented with colors as boldly as many have probably desired, but the iPhone XR is a clear indication a much more vibrant future is in the cards for Cupertino.
Which one of the following color options is your favorite, and which one would you choose if you're pre-ordering the device? Please cast your vote right after the gallery.