Which is your favorite iPhone design?
69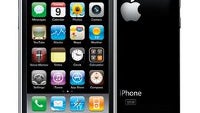 The iPhone series went through a series of redesigns during the years, most of which considered cutting-edge and beyond lovely by not only Apple fans, but smartphone aficionados in general. It's has never been only about the premium materials that Apple uses in the construction of its darlings - it's the character and utmost attention to detail that have been signature features of each iPhone design generation.
That said, when looking at these latest offerings by Apple, we inevitably feel nostalgic from time to time, going back to the times when we were so impressed by the first generations of the iPhone. The original one, the 3G, even the 4, the design concepts behind these devices turned out to be truly timeless, as they continue to look cool even by today's high standards.
Regardless of specs, we all have an iPhone which we think looks unsurpassably cool, and that's not necessarily the latest one. Take a nostalgic look at all the different iPhone designs thus far in the following gallery, and let us know which is your favorite one in the poll after that!