Where do you get wallpapers for your phone?
32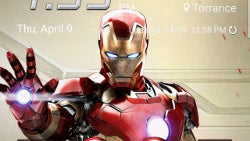 Customizing your phone, without going deep down the rabbit hole of rooting, jailbreaking, and experimenting with tons of launchers, usually consists of 3 steps — set up a wallpaper, choose ringtones, and set up your apps.
Whether you are on iOS, Android, or even Windows 10 for phones, you will always have the choice to add some personal bling to your phone's homescreen via a wallpaper (or theme image, for Windows) of your choice. Some people leave those as they are, others love to put a photo of a relative on there, some will obsessively change their wallpaper and look for the next best picture every day, and hey, there are even those that keep theirs black.
So, assuming you are not one that keeps his wallpaper black, where do you get the background images for your phone?