WhatsApp vows to not become Facebook, no interest in personal data
9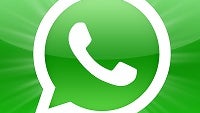 Facebook's
planned acquisition of WhatsApp
has been in the news pretty much nonstop. Of course, there have been no shortage of opinions offered about the price or how privacy concerns would be addressed given the dichotomy of the business models between Facebook, which makes its money from knowing your business, and WhatsApp, which does not.
Jan Koum, co-founder and CEO of WhatsApp, took to the company's blog and made it known in no uncertain terms that WhatsApp was not going to become some data-mining apparatus of Facebook.
"Respect for your privacy is coded into our DNA,"
according to Koum who is not big on the idea of overbearing screening of one's personal communications, having grown up in the Soviet Union. WhatsApp has made its cornerstone the idea of not selling advertisements, not compiling personal data, and enable people to communicate freely without fear.
If partnering with Facebook meant that we had to change our values, we wouldn't have done it. Instead, we are forming a partnership that would allow us to continue operating independently and autonomously.
-Jan Koum
Koun states that the deal with Facebook would not have happened if the company was going to have to change its principles, "Speculation to the contrary isn't just baseless and unfounded, it's irresponsible." The notions that WhatsApp would become a new source of juicy data to be collected for the computer algorithms to process into advertisements are not unfounded given Facebook's business model.
Koun also notes that WhatsApp will continue to operate autonomously and that its model will not change. That is somewhat comforting for those with privacy concerns, but at the same time, Koum and co-founder Brian Acton are not the owners any more. After vesting of some of the stock involved in the acquisition is complete in four years, we could very well see some dramatic changes in some of how WhatsApp operates.
source:
WhatsApp