WhatsApp restricting links to its Telegram competitor, Facebook disappears its page
16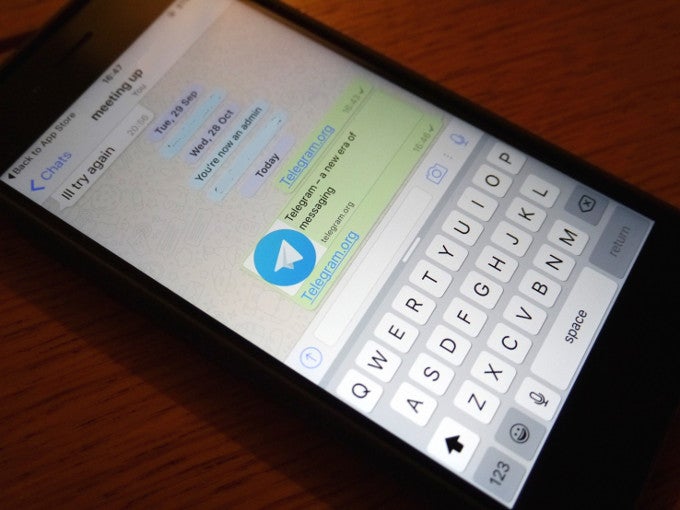 Facebook's
most expensive acquisition
, WhatsApp, may be feeling the pinch from the proliferation of secure messaging chat apps, and has apparently resorted to the proven tradition of restricting any mention about the competition from within its own platform. What we mean is that WhatsApp for Android has apparently been restricting links to
Telegram
- one of the
most popular secure messaging apps at the moment
- and the blocking of associated domains may not be a simple bug, as it seems to span into the WhatsApp's source code, too. Given that 80% of WhatsApp's users are on Android, that's a pretty big deal.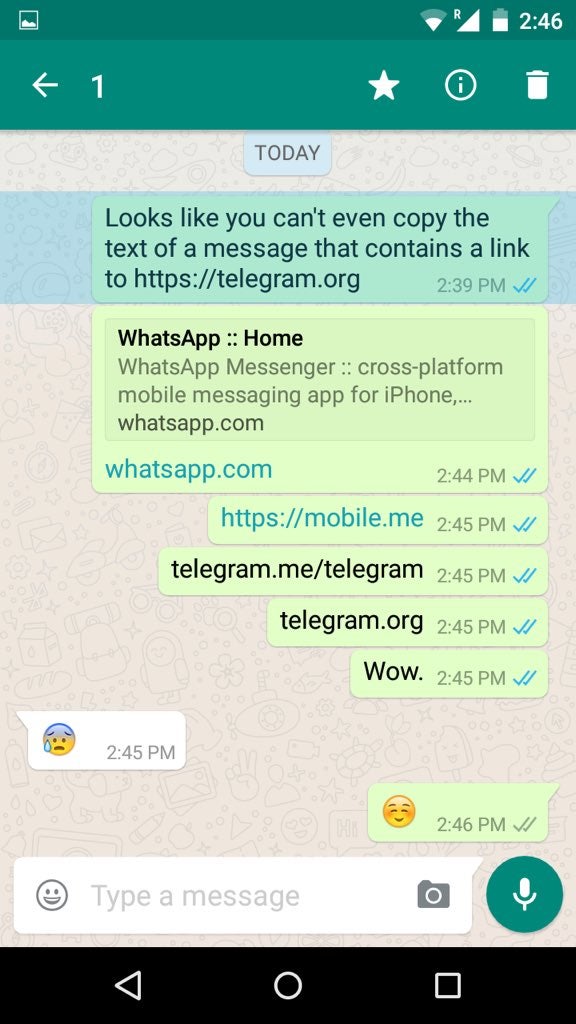 Granted, Telegram's about 60 million of registered users are no match for
WhatsApp's billion or so
, but the most popular instant messaging platform has very weak ratings in the Electronic Frontier Foundation's security scorecard, so up-and-comers in the protected chat area like Telegram may be considered a threat.
Back in the spring, it was announced that WhatsApp is working with Open Whisper Systems to deliver end-to-end encryption of messages, but the process has been slow and incremental, plus Open Whisper just delivered their own secure chat and voice call encryption app, Signal, which
got endorsed by whistleblower extraordinaire Edward Snowden
himself.
Telegram, on the other hand, recently went into the spotlight for somewhat dubious reasons. It turned out that ISIS has been advising its fellow militants to use it as their daily driver in the place of WhatsApp, Viber, Facebook Messenger, Skype and whatnot, in order to encrypt their communications. Apparently, all publicity is good publicity, if WhatsApp is taking such blocking measures against Telegram indeed. Facebook has also taken down its account on the social network, though Telegram's founder is pretty nonplussed about it, saying that "
We didn't use it, so we didn't even notice it
." Fun times.