WhatsApp for BlackBerry 10 didn't die right when 2018 arrived, but it will
4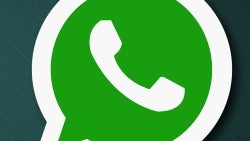 Last week, we told you that once 2017 came to an end,
messaging app WhatsApp would no longer be available for the BlackBerry 10 platform
. So here we are, more than 21 hours into 2018, and the messaging app still appears to be functioning on BlackBerry 10 handsets like the
BlackBerry Passport
or
BlackBerry Z30
. But the truth is, as far as this particular platform is concerned, WhatsApp is a dead app walking.
According to a statement made by WhatsApp, on BlackBerry 10 the app is now in "deprecation" mode." While it will still continue to function for a short time period, some behaviors will change. Let's say that you delete the app on BlackBerry 10, and hope to reinstall it on the platform. Since it can no longer verify your BB10 phone number, which is necessary to finalize the installation process, you can not bring it back once it is deleted. Now, once this two-week grace period ends on or around January 14th, WhatsApp for BlackBerry 10 will go into "expired mode," and the app will no longer connect to WhatsApp's servers. For a period of time, you still might be able to see your existing messages, but there is no guarantee.
"Once the date passes Dec 31, 2017, the app will go into "deprecation" mode. It will still continue to function for a short grace period, but some behaviors will change. Most importantly, you will no longer be able to re-register your account with the app. That means if you delete and reinstall it (or install it on a different phone), it will no longer allow you to verify your phone number and complete the setup process.

After the grace period, which is approximately two weeks after the published date, the app will go into "expired" mode. At this point, it will stop functioning as a usable WhatsApp client, and thus will no longer connect to our servers. (Around this same time, our servers will stop allowing the client to connect as well.) However, once it is expired, the BlackBerry 10 client app may still allow you to access your existing message content on your phone. This behavior should be similar to what was seen by everyone who forgot to update their app the last time our published expiration date had passed."-WhatsApp
Since BlackBerry 10 does run some Android apps, you can install this version of WhatsApp on your BlackBerry 10 handset, add an app like WhatsFixer that allows you to share multimedia content, and you'll be good to go. The latter workaround is good for those who would rather not have to give up their BlackBerry Z30, BlackBerry Passport or
BlackBerry Classic
. Perhaps the best solution to this issue is to buy the
BlackBerry KEYone
or the
BlackBerry Motion
; both of these are powered by Android, and you'll be able to use WhatsApp with no restrictions. Plus, with the KEYone, firing off messages with that fantastic physical keyboard has got to be a pleasure.
source:
CrackBerry