What's your opinion of AT&T's plans to purchase T-Mobile US from Deutsche Telekom
72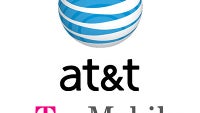 Although there were rumours that
Sprint may purchase T-Mobile
, it was still a massive surprise when reports started to emerge yesterday that a major US carrier
plans to buy T-Mobile US
from Deutsche Telekom - and the surprise was even bigger when it turned out this carrier isn't Sprint, but AT&T.
There are plenty of opinions about the news - some say prices will go down, some say prices will go up, but there are few people (if any) who doubt this is a major change from where we were just a day ago - AT&T will be the largest US carrier by some distance, and the only major GSM one.
After this huge news, it's time to ask you...
Recommended Stories