Deutsche Telekom in talks to sell T-Mobile USA to Sprint and keep a stake in the resulting carrier
52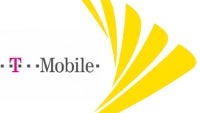 T-Mobile USA's owner Deutsche Telekom is reportedly exploring different options for America's 4th largest carrier, including
selling it to Sprint
, and keeping 50% stake, or buying wireless spectrum from Clearwire.
The talks are ongoing, and nothing is certain at this point, but Sprint Nextel's shares are up 7% today on the rumor. The major bickering is going on around T-Mobile USA's exact valuation. Big Magenta lost 56 000 customers last year, while all other carriers gained subscribers. The other issue is that Deutsche Telekom wants to have a 50% stake in the resulting carrier - Sprint and T-Mobile have a combined revenue of $54 billion for 2010.
The parent company of T-Mo is also exploring buying a huge chunk of wireless spectrum from Clearwire, which Sprint is using to provide its 4G WiMAX service, if the merger with Sprint doesn't pan out. Sprint, in its turn, is looking to buy 4G spectrum from LightSquared, which is a huge wholesale 4G LTE provider.
We will see how this all will end up, but if the acquisition of T-Mobile by Sprint goes through, the resulting carrier will have around 83 million subscribers, still less than those of AT&T or Verizon, plus their 3G and 4G technologies are rather different.
source:
Bloomberg