What's the benefit of having an HD screen
61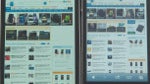 Okay, so it looks like we're making quite a big deal out of the fact that we're beginning to see phone screens sporting HD resolutions. With all this hype around such displays, like the ones present on the
Samsung Galaxy Nexus
and
Galaxy Note
, it seems logical that we should also be well aware of the extent to which we're actually benefiting from this.
Before we had those first displays surpassing the 720x1280 mark, the closest offering out there was the so-called Retina Display, present on the iPhone 4 and 4S. With a resolution of
640x960 pixels
, laid out on a real estate of 3.5 inches, this screen was marketed as "Retina Display" for a reason. The reason is the incredibly high pixel density of 326 ppi (pixels per inch), which guarantees that we see some ultra-sharp visuals, getting rid of any jagged edges around fine details or letters. Actually, a pixel density as high as 326 ppi means that you just cannot observe any pixelization, in case you are holding your phone at a normal distance from your eyes (about 10 inches). And this brings us to the idea that we actually don't need a higher resolution than that, on a display this big. There would be hardly any use in it, and the production cost for the handset would unnecessarily go up.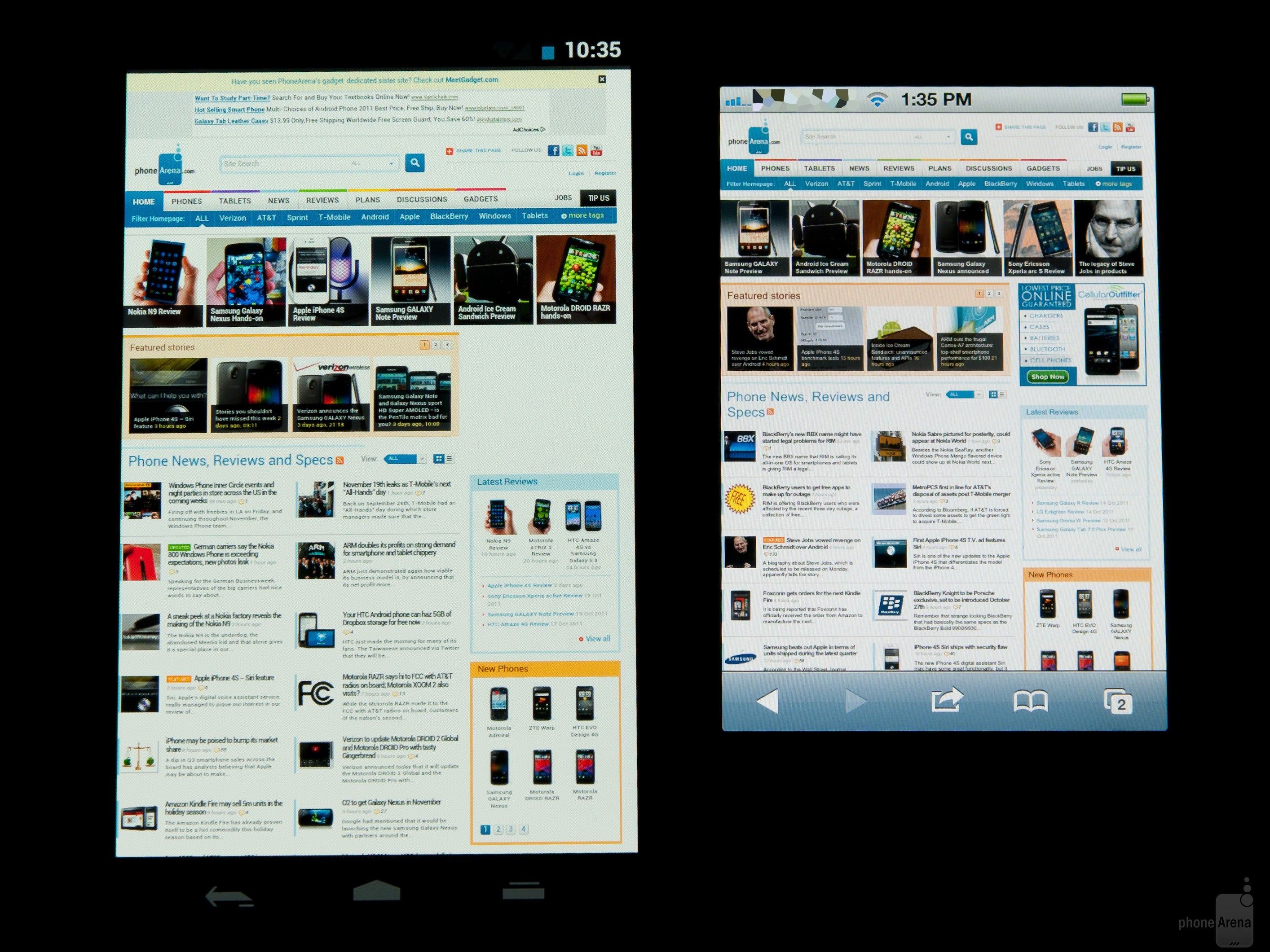 However, what happens with Android phones, where screen sizes are usually significantly bigger than 3.5"? Until recently, their screens relied on 480x800, or 540x960 resolutions at best. What this meant was that users typically enjoyed pretty decent, but not insane image clarity on their 4+" handsets. And this is where the new
720x1280 resolution display
of the Samsung Galaxy Nexus comes in. With this resolution, even on a sizable real estate of 4.65", we can now enjoy a spectacular pixel density of 316 ppi, which is just marginally lower than the iPhone 4S's 326 ppi. Finally, images on large-screen smartphones will be just as crisp as they are on the iPhone's Retina Display. And thankfully, the fact that the Galaxy Nexus is using a PenTile matrix isn't hampering the quality of the image in almost all cases.
By now, we should have made it very clear that what matters for your viewing experience is not the sheer amount of pixels, but rather the pixel density, which depends on both the resolution and the diagonal of the display. That's because you can still have an HD resolution, but if your screen is, say, 10-inch, you won't be even close to getting a ppi of above 300, which would translate in to a significantly more jagged display.
We test: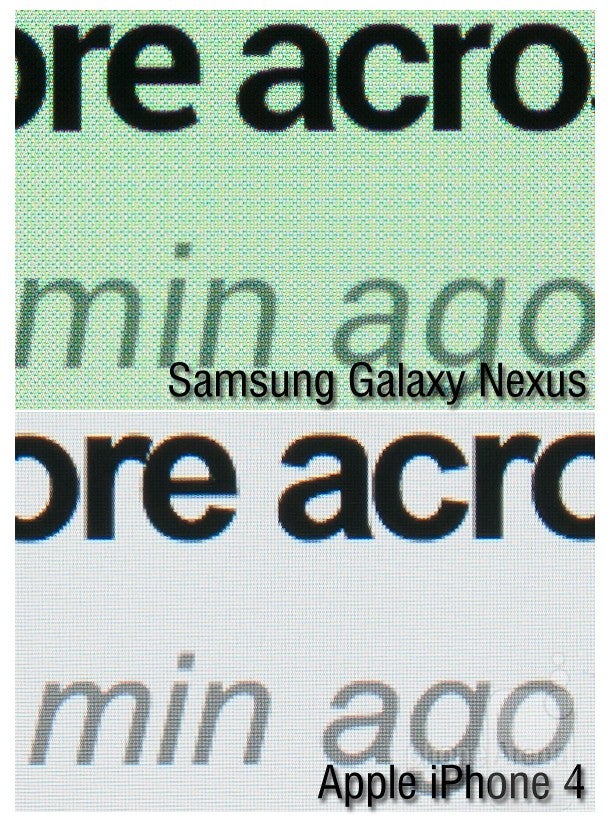 Indeed, we took a few "scientific" shots of both the HD Super AMOLED screen as found on the Samsung Galaxy Nexus and the Retina Display found on the iPhone 4. We wanted to capture the screens so that we can determine the difference we get in detail/pixel density, and the photos that we took proved the numbers. By looking at these images, it becomes clear that both handsets are
very close to each other
when it comes to sharpness, with the 4.65" HD Super AMOLED screen being just a tad behind the 3.5" Retina Display. The difference is of course negligible, as both displays are incredibly crisp.
And this, guys and gals, is the ultimate benefit of having an HD-resolution screen on a phone. While there wouldn't have been much use in it if it was installed on a smaller handset, like the iPhone 4S, having such a great resolution on a smartphone with a large screen, like the Samsung Galaxy Nexus, can be priceless, as it allows us to experience Retina Display-quality images, on a much larger display. Good thing that technology is moving forward, right?