What's rooting and what we need to know about it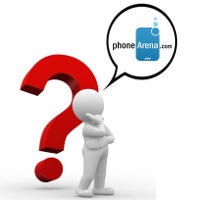 PhoneArena Knows Best is back with a new set of interesting questions to answer! Our pilot question this time has a lot to do with what rooting is and what should we know about it. If you are interesting in tinkering with your phone's software, but feel somewhat unsure about it, now is your chance to get the basic info you need. Of course, we've also solved a number of other mobile-related mysteries in this edition of PhoneArena Knows Best!
Before we start, let us remind you that if you have any questions about your phone, tablet, or anything mobile-related, you can always direct them to us using the following email address for a chance to get an answer from PhoneArena's tech gurus! Please send your questions to this address:
What's rooting and what do I need to know about it?
Viswanath Math:
Hey Phonearena!
I really need to understand what is rooting and what dis/advantages it provides. I'm kinda a newbie to Android since I moved to Galaxy S 2 recently from my Nokia N8. I was thinking of exploring new custom ROMS which seem to bring more functions and options to the interface. I was particularly looking at Cyanogenmod Rom for my S2 i777.
I'm conceerned about losing all my data if I root. Please share a safe and esay way to do it and suggest some nice ROMs for that at&t SGS2.
Thanks
Hi, Viswanath! Congratulations for getting the Galaxy S II, great choice! Basically, rooting an Android phone allows you to have administrative access to everything in it. When you root an Android phone, you get access to system files and all kinds of permissions. The most valuable thing to rooting a phone is the ability to install custom ROMs like CyanogenMod. If you really want to install a custom ROM on your Galaxy S II, we can recommend the CyanogenMod ROM, but keep in mind this will void your warranty. Here's a
very detailed guide
explaining everything you need to know about rooting and installing CyanogenMod on your AT&T Galaxy S II. It'll also point you to what actions you need to undertake in order to back up all of your information safely. In any case, we'd advise you to be very careful when attempting to root or install a new ROM on your phone, especially when you aren't completely sure about what you're doing.
---
Should I get the iPhone 4S or Galaxy Nexus, or wait for the Galaxy S III or iPhone 5?
Jagdeep Gaba:
I'm very confused what to buy iphone 4S or galaxy nexus or wait for
galaxy s3 or iphone 5 to launch..
nice move phonearena .. .
Hi, Jagdeep! It really depends on how badly you need a new smartphone. If you're fine with your current one and can wait, it's always a good idea to wait for the new models to come out. However, if waiting is not an option, we think it's perfectly OK if you purchase any of the handsets you've mentioned. The iPhone 4S and Galaxy Nexus, or even the Galaxy S II are still very powerful and adequate offerings that will get every job done with ease. Now, which platform to choose between iOS and Android is up to your preferences and taste. But here is a comparison article that might make your decision easier:
iPhone 4S vs Galaxy Nexus
.
---
Carrier-unlocked vs Factory-unlocked
Steve:
Hi Phone Arena staff,
Thanks for setting up "Phone Arena Knows Best" and helping your readers out! Great idea.
My question is this: I am weighing the pros and cons of getting a carrier unlocked phone versus a unbranded factory unlocked phone. For example Negri sells phones that were locked to T-Mobile that they then unlock (carrier unlocked) versus phones that are unbranded to a carrier and came from the factory unlocked. I know that with carrier unlocked phones, software updates are fairly straightforward as they come from the carrier. However, I am wondering how unbranded factory unlocked phones receive their updates. Do the updates come automatically or does one have to be proactively in seeking out updates? I ask this question because I am interested in the new HTC One X or S and I know that AT&T and T-Mobile will carry them. But some online vendors also sell unbranded international versions.
Apart form software updates, if you have any other thoughts about the pros and cons of buying carrier unlocked versus factory unlocked, please let me know.
Thanks
Steve
Hey, Steve! Whether and when you'll get a software update for your phone depends on a number of factors, not just whether your handset is carrier-unlocked or neverlocked (factory-unlocked). There really isn't a rule for that. With some devices, getting the update with a factory-unlocked handset might be faster than with a carrier-unlocked, but the opposite isn't out of the question as well. In most cases, however, you should have the ability to update your device if it's factory-unlocked, because the "carrier factor" will not be involved then. Updates should come automatically, but it's not 100% guaranteed. Plus, you might be able to get the new software faster if you attempt to manually search for and install the update.
---
Is it OK to buy a dual-core tablet, or should I aim for a quad-core one?
Tevin Wilson:
Hey Phonearena, I'm a regular reader of the website and I was wondering which tablet I should get. I know I absolutely DO NOT want an iPad, because i already have an iPod touch and i'm all too familiar with the experience. I also know that I do want an android tablet and the screen has to be 10 inches. What i'm really asking is, what tablet has the best performance for my money. Would I be okay with a last-gen tablet, or should I pony up for this year's quad-core beasts?
Please help,
Tevin D. Wilson
Hi, Tevin! Unfortunately, you didn't tell us how much money you've prepared for a new tablet purchase, so we can't recommend the best one your money. But, the good news is that we think a current/last-gen tablet will be perfectly suitable for you. There won't be so much of a real-world benefit from a quad-core tablet for at least another year. That said, it's worth investing in a high-end dual-core tablet, as this will guarantee that you have the horsepower needed to run just about every piece of software right now.
---
If you have any mobile-related questions for us, and would like to see them answered on PhoneArena, don't hesitate to write us here: