What's going on with MeeGo
6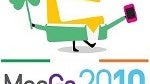 MeeGo is an intriguing platform, but it is still hard to judge whether it has enough potential as there are no handsets to try it on. What we know about it, is that it has the backing of two of the biggest IT companies,
Nokia and Intel
. With such a head start, the platform might be on the right track to catch up with Android and iOS. How exactly did the platform start? What is the current development? Where is it going to? These are the questions that we are going to take a look at as the first MeeGo conference passed into history.
Linux-based MeeGo is a relatively new platform and it requires not only the hardware, but also the apps in order to get mainstream. You might have heard that Nokia is getting ready with what
seems to be a great piece of hardware, the Nokia N9
. The handset might turn out to be the first one to run on MeeGo. But what about the software itself? You might be wondering how come the MeeGo conference in Dublin went mostly under the news radars. We are quick to answer your questions: it seems that the OS is still a project in the works and far from its final stages. Initially, Nokia announced that it is going to release a MeeGo flagship in 2010, but then the company's management changed and the launch was pushed back to 2011. Now, it seems that we are unlikely to see a MeeGo flagship until June 2011.
As of now, MeeGo stands at version 1.1 and it is far from final as developers were asking for viewers' suggestions about the interface at the Dublin press conference. The creators of MeeGo plan to follow a six-month release cycle with the 1.2 version of the OS expected in
April 2011
with minimum requirements of 512MB RAM, a 600MHz Arm v7 or x86 processor. The 1.2 version is expected to be the first well-tested and stable enough for the public. On the background of soon-to-come dual-core handsets and the expected launch of Nvidia's Tegra 2 powered devices around Q1 of 2011, MeeGo's minimum requirements do not impress. One important omission is that handsets running MeeGo will support only GSM radio in the near future (sorry, Verizon and Sprint). CDMA support is projected for MeeGo 1.3, which is supposed to be out around October 2012. Add to that lack of LTE support for the current 1.1 and upcoming 1.2 versions of MeeGo and the outlook is not that positive.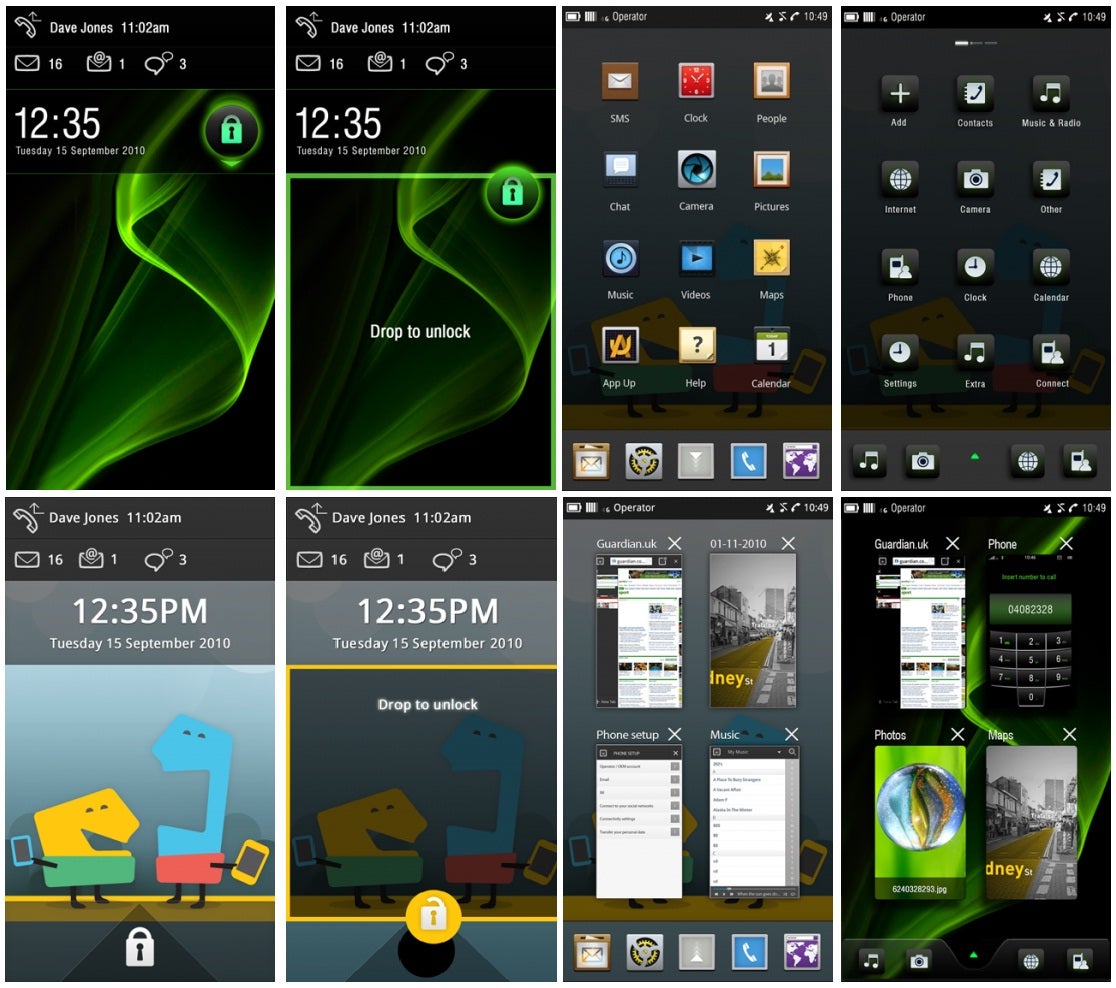 Pictures of MeeGo running on a phone
To understand better Nokia's plans about MeeGo we have to go into retrospection. A flashback to times before the MWC in Barcelona in February 2010 shows two different operating systems coming together. The first one, Nokia's Maemo, which made its debut on Espoo's Internet tablet series (N800, N810, N900), was the company's attempt to create a unified OS for various devices such as smartphones, tablets and netbooks. Nokia released the
Nokia N900
with
Maemo 5
, but the device lacked developer support and various reports showed its weaker-than-expected sales. But let's remember that Nokia is a mobile phone producer above all and its phones run on ARM processors.
On the other side, there was Intel's Moblin (short for Mobile Linux), which was set to help Intel's Atom processors. When the two platforms merged to create MeeGo, a whole new product appeared, set to please both the netbook/tablet market, where Atom could make a stand, and the cell phone market. But this did not go without conflicts, as for example Nokia's backing of the
Qt toolkit
and Intel's willingness to go with the GTK+ toolkit.
At the same time, the new MeeGo experience we have seen so far brings close to nothing of the Nokia flavor we knew before. Good or bad, in the long run, this means a brand new start for Nokia. The Symbian foundation has already announced that it is taking down its Symbian-related websites and it seems that the platform failed to attract developers. How is MeeGo going to deal with this, time will show. Is this the right way to go? It is hard to say, as Nokia has been pouring billions of dollars in Symbian and after the Symbian Foundation announced that it is shutting down its websites, we are left to wonder whether Espoo is not making a turn to MeeGo. For a project that has been out
for less than a year
, MeeGo has some advancements and being open-source is a great thing. But the final word is reserved for developers and users.
Recommended Stories