What would you prefer: a 5.1" or 5.5" Galaxy S7 edge? (poll results)
8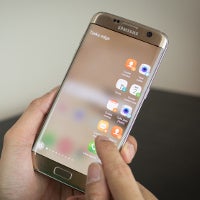 If you go for a mental trip down the history of Samsung's 'Edge' devices, it'd be hard not to agree without our conclusion: that the company is all over the place with the unique form factor when it comes to settling on the screen size.
Consider this: the device that started it all, the Galaxy Note Edge, sported a 5.6-inch display. The Note Edge was followed by the 5.1-inch Galaxy S6 edge, which in turn was followed by the much larger, 5.7-inch Galaxy S6 edge+. And just recently, Samsung released the 5.5-inch Galaxy S7 edge. That's four different devices, released with four different diagonals. It's as if the company is running some sort of experiment.
In any case, unless Samsung has a smaller Galaxy S7 edge variant planned for the near future, it's looking like fans of the extravagant 'edge' line will not have access to a more compact model. While that's probably okay with some, we're sure not everyone necessarily agrees. So
yesterday we asked you
. And over 2,300 of you answered.
According to the final count, the 5.5-inch incarnation is preferred over the 5.1-inch flavor among our readers, with a 62% to 38% split in the votes. And so while the result are anything but unanimous, it's certainly looking as if 'phablet' devices are becoming the norm more and more, especially among more tech-savvy buyers.