What would you prefer: a 5.1" or 5.5" Galaxy S7 edge?
26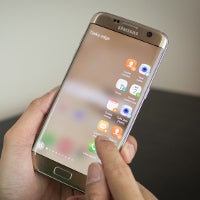 When it comes to Samsung's 'Edge' devices, it's certainly starting to look like the company isn't exactly sure about its vision. As fans will know, it all started with the 5.6-inch Galaxy Note Edge, which was released alongside the Galaxy Note 4. Back then, it seems, Samsung hadn't yet learned how to flex displays on both ends, so the Note Edge's screen was only curved on one side.
Then came the 5.1-inch Galaxy S6 edge, and the 5.7-inch S6 edge+ followed. It seemed like a simple enough transition—Samsung just wanted to offer the feature for both compact phone and phablet lovers—but in hindsight it's a telling move that has us wondering if the company was at all sure about what its customers want. This is especially true now that the Galaxy S7 edge has entered the equation—a 5.5-inch 'edge' phone. That's four different devices, with four different display sizes.
The S7 edge, precisely, is what got us wondering if fans of the form factor aren't disappointed to see a more compact 'edge' device gone from Samsung's portfolio. After all, the Galaxy S6 edge is a fairly compact device, easily fitting in even tighter pockets. While efficient in terms of screen-to-bezel ratio, the S7 edge is definitely more to handle. So it begs the question, if you could choose, would you have rather had Samsung release the S7 edge in a 5.1-inch form factor, or do you like what we've got instead?