What should LG focus on most with its next flagship?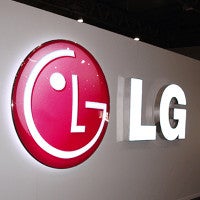 While we've always had a soft spot for LG devices, the reality of today is that Samsung's crosstown rival has been struggling to turn a decent profit for a while now. Sure, 2014 saw LG earn something on the side, but
the company's latest earnings report for the fourth quarter
paints a grimmer picture: LG sold 2% fewer devices compared to a year ago and is now unprofitable. While this isn't a massive drop, it is, unfortunately, an indication that LG's future in mobile is currently in question. At least for pessimists.
So what does it mean when a company like LG consistently releases devices to wide critical acclaim, but its bank account is leaking? The truth is that any number of things can and
have
contributed to this, including stuff on the back-end, such as supply chain troubles and insufficient marketing. Whatever the reason, with LG still relatively healthy, we'll hold off from (likely) premature analyses. What we
could
do in the meantime, however, is ask
your
opinion.
So, what do you think LG should laser focus on next? Fancier design? Better processing power? Stereo speakers? Or on seriously improving the longevity of its flagship? Let us know!