What if the Snapdragon 810 really gets delayed? Here are the 7 CPU alternatives for 2015's spring Android flagships
96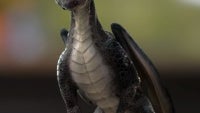 Those rumors out of Korea about the Qualcomm Snapdragon 810 facing production delays just won't stop.
The first ones started swirling last December
, with BusinessKorea reporting that the 810, which is to power LG, Samsung, and everyone else in Android land's upcoming spring-summer flagship smartphones, is experiencing overheating problems when pushed to high-performance voltage levels. Allegedly, the Adreno 430 GPU unit and the RAM controller were lemons, too.
Qualcomm quickly squashed those rumors
, ensuring the public that "everything with Snapdragon 810 remains on track" and devices with it will appear "in the first half of 2015". Our Michael H. read between the statement's lines and pondered whether Qualcomm's publicist cleverly disguised the chip's perils by addressing a conveniently broad six-month release timeframe. H1 2015 could mean February, or it could mean June. And when was the last time Samsung or LG launched their flagship smartphones in June? Hmm.
Fast forward to January 2015.
The LG G Flex 2 rocks the stage at CES 2015
, flaunting a Snapdragon 810 chip and a February release date. Three days later,
the Koreans are at it again
, singing the same tune about the Snapdragon 810 overheating like
Steve Balmer at a Fergie act
, and spelling a three month delay from the Q1 release schedule to fix the chip's design inefficiencies. Qualcomm is yet to address the rumor.
So, what if the SD 810 really is a heated issue at Qualcomm's and is coming later than anticipated? That could potentially become very awkward as our favorite device vendors - not just Samsung and LG, but also Sony, HTC, Xiaomi, Pantech and the like - are racing to be the first to get their SD 810 devices out. They would either have to wait it out, or switch to their "Plan B" processors in the last minute. So we put ourselves in their shoes and looked for currently available solutions that could replace the SD 810 in our illustrious spring flagships. For all we know, the chip needs to cover the following essentials: be 64-bit, be energy-efficient, be LTE-compatible, be really, really fast, and... don't overheat. We asked around and came up with the processors below. Which one sounds the most realistic to you?