What are you more excited about: Samsung Gear S4 or Google Pixel Watch?
18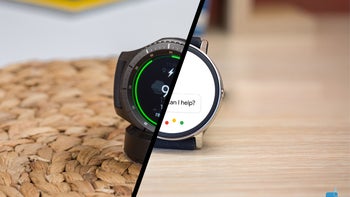 After years of trying to build Tizen as a successful platform for smartphones, Samsung suddenly had an "a-ha!" moment and repurposed it for use with its own smartwatches. Turns out it was a great idea as Samsung's Gear S line of wearables has been getting more and more traction, while Google's Wear OS (previously known as Android Wear) was kind of tossed aside and ignored despite the fact that Google has been signing deals with various 3rd party manufacturers to make smartwatches that work on its platform.
However, it seems that Google is preparing a return. At this year's Google I/O event, the company unveiled a heap of new features and improvements coming to its Wear OS platform. An improved Google Assistant that'd work straight from your wrist is a center point of the upcoming update, but improved health and fitness tracking features are coming along as well.
While nothing is certain, we have heard a ton of rumors about an upcoming Pixel Watch — probably more than one model, even — which will, allegedly, be announced alongside the third generation of Pixel phones later this year. We would expect that these supposed Pixel Watches will show the best of Wear OS with snappy performance and hardware that works with and fully complements the software.
On the other hand, we have Samsung's Gear S4 — which is also unconfirmed. 2016's Gear S3 really pulled the rug from under its competitors with a phenomenal battery life, a round design with a rotating bezel, the ability to make phone calls with an integrated microphone and speaker, and the ability to work on both Android and iOS platforms. It's safe to say that fans are kind of excited to see where Samsung is going to take its technology with the next iteration of the Gear S line.
But which one are you more excited about? A first-ever Google-branded smartwatch, or the return of the battery life king?