What are the worst gadgets you've ever owned?
99+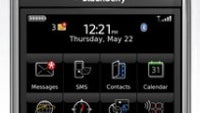 Some gadgets are bad. Those that are bad also usually happen to be cheap. But what do you do when gadgets touted to be the next big thing turn out to be crap as well? You are angry, frustrated.
That mismatch between manufacturer's promises and/or the hype around devices on one hand, and the actual device on the other is the most infuriating one.
And if you happen to have only fully realized your mistake after the return period for such a device has passed, you are left with nothing to do but feel sorry. Not anymore - here is a place to pour all your gadget anger. Share it with us - what are the worst gadgets you have ever owned? Devices that were supposed the killer of you-know-what, but killed more of your nerves than anything else.
We could not resist the urge and have got 10 suggestions of our own. You may disagree. You may also re-order them. You may have only held them for a while (let us know you have not owned them, though!). In either case, let us know your thoughts in the comments below.