We're covering Microsoft's Windows 10 event today! Here's what to expect
7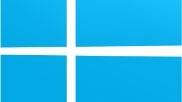 Last September, Microsoft
introduced Windows 10 to the world
. It outlined
a list of significant changes and improvements
to its operating system that could completely change the way we think of it. Windows 10 is meant to run on all screens in the house, from the tiny smartphone through the 27-inch PC monitor, all the way to the huge living room TV! Microsoft's convergence vision is finally coming together, and today, the gang at Redmond will be back to continue the Windows conversation it started.
As usual, we'll be covering the event live, so
join us on PhoneArena.com at 9AM PT / 12PM ET on Wednesday, Jan 21
, and together we'll see what the Windows team has been up to! It's been six months already since September 2014 - a substantial chunk of time, indeed - so, naturally, there's lots to expect! We're certainly in for a further improved Windows 10 desktop experience, one that could see a refreshed user interface and the addition of Cortana, Windows Phone's voice assistant. We are likely to see more universal apps demonstrated - you know, the ones that run on all your devices and use the cloud to remain in perfect sync.
On the mobile front
, perhaps we'll finally get to learn how
the next Windows Phone version
will be called, and how it will look on smartphones and tablets. There certainly won't be any more of Windows RT or Desktop mode to be seen on touchscreen devices, as Microsoft has made a special touch interface for their needs. We think it's high time for a demonstration of the next stage in Windows Phone's evolution - possibly the "make or break" stage, so we hope Microsoft will deliver!
It's make or break for Windows Phone.
In addition to the Windows-related goods, MS will be walking us through the PC gaming, Xbox, and devices universe. This is a bit out of our scope, but the possibility of a cloud streaming service for Xbox One games makes us giddy with excitement! Start gaming on the Xbox in the living room, move to the PC when mom interrupts to watch her Spanish drama, and finish off on your smartphone in the subway! Speaking of hardware and devices, Microsoft could have large touchscreen displays and
a novel phone-laptop hybrid
to show. It goes without saying that Windows 10 will be at the heart of their functionality.
Whew, that's a lot of stuff to look forward to! Hopefully we'll have some exciting news to publish and debate a few hours later, when the party starts full-scale. Again, come around today
at 9AM PT / 12PM ET
, and we'll see how much of our expectations will become reality!