Apple Watch's breakout feature could be coming to Wear OS
10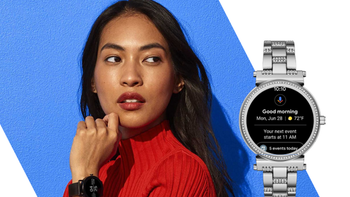 The breakout new feature on the Apple Watch series 4 is the electrocardiogram (ECG or EKG) sensor that checks the rhythm of your heart. The sensor will alert you to serious issues like atrial fibrillation (afib), and has already
properly alerted users who didn't know that they had this condition
. While timepieces powered by Google's Wear OS lack the ability to measure heart rhythms, a new FDA ruling might change that for future smartwatches running the operating system.
Today,
Verily announced
(via
Engadget
) that its Study Watch has received approval from the FDA for on-demand ECG readings. Verily is a research organization that is part of Google's parent Alphabet. The Study Watch is not offered to consumers, although it is available via prescription to health care professionals and adults with known or suspected heart issues. Now approved as a Class II medical device, the watch is able to "record, store, transfer and display single-channel ECG rhythms."
Now that the ECG technology inside the Verily Study Watch (which gets its name from the various studies it has been used in) has been approved by the FDA, it wouldn't be such a leap to expect Google to use it for future versions of its Wear OS operating system. Or perhaps we will see
Google finally introduce a Pixel Watch later this year
with this ECG feature included.
Besides the possibility of having an ECG sensor on future Wear OS models, Google also whet the appetite of fans by announcing yesterday that it has
purchased IP from Fossil for $40 million
. This technology is supposedly innovative and has features not seen on current smartwatch models.