Waze finally giving users one the most requested Carpool features
2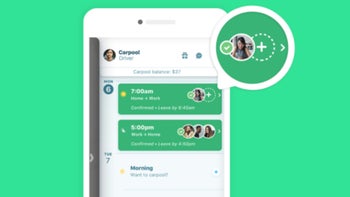 Waze has just
announced
a brand new feature is now making its way to carpoolers on Android and iOS devices. The new feature lets Waze users invite multiple riders to join a carpool, which should make it easier to choose the people in a Carpool crew.
The new feature can be accessed via the
+
icon once a ride is confirmed. The
+
icon will allow you to invite more riders on your route, hopefully, with minimal detour. One of the most requested features, the option to add multiple riders to a carpool lets Waze users save more on their commute.
Fill up to four seats in a carpool, and get a little extra with each rider – keeping in mind that prices are adjusted, so they don't exceed the total sum of gas and wear & tear.
Keep in mind that the number of available seats in a carpool are adjustable by going to the Carpool settings in the top right corner of the calendar view, so it's not limited to up to four seats.