Ways people use their smartphones to save money
8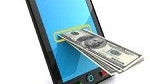 Smartphone coupon usage is surging at an amazing rate through 2012 so far. Their usage is increasing in particular as it relates to back-to-school shopping. According to multiple analyses from multiple market research firms, smartphone coupon usage has increased at a rate of 100% for 2011 and 2012.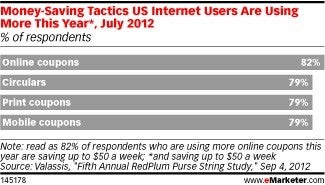 Marketing services company Valassis reported that respondents that are using online surveys (82%) were saving up to $50 per week. For people that are really zealous about it, that is over $2,500 per year in savings. Mobile coupon usage measured 79% with Valassis' survey.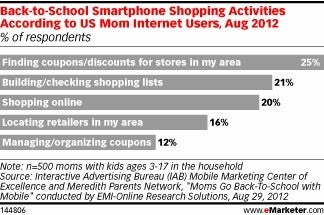 Naturally, the richest data pool for research like this is around strong shopping events. In the US, that means back-to-school shopping and of course, holiday shopping. This summer, one in four parents used their smartphone to find coupons and discounts for shopping. One in five used them to make their lists and simply shop online.
Deloitte measured ways in which parents planned to use their smartphones year over year, and found incremental, but consistent upward trends in nearly all activity. The biggest jumps were seen in reading reviews, getting product information, and shopping online.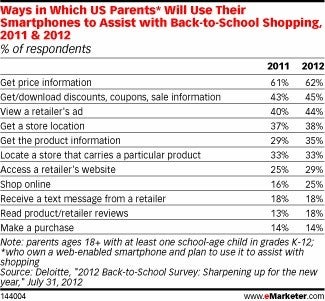 The overall growth is a tandem effort. Retailers are taking stronger initiatives to be more accessible through mobile-optimized websites, and delivering usable coupons. Customers are also eager to take advantage of such services if it saves them time and money. Mobile wallet services like Google Wallet and ISIS, along with applications like Apple's Passbook will drive that growth further.
While these savings may not seem like a lot on a per transaction scale, they add up, quickly. Saving just $20 a week equates to over $1,000 per year. In the current volatile economic environment, a penny saved is indeed a penny earned.
source:
eMarketer