Watching WP7 perform smoother than MeeGo might have tipped the scales for Nokia's Stephen Elop
16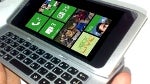 Take this with a grain of salt since the Nokia N9 prototype is supposedly having an Intel Atom chipset inside, whereas Windows Phone 7 runs on an ARM-based Snapdragon chipset. An "inside tipster" is reporting that Nokia's Stephen Elop was watching the
Nokia N9
constantly crashing while running the latest MeeGo build on it, whereas when Nokia loaded Windows Phone 7 it performed much more fluid, and that was the straw that broke the camel's back for the soon-to-be-announced
partnership with Microsoft
.
Stephen Elop talked shop about the future of Nokia recently, and at the time he said they were considering three options - staying the course with MeeGo, adopting Android, or partnering with Microsoft for Windows Phone 7. MeeGo is nowhere near ready, as Nokia's CEO mentioned in his now famous "
burning platform
" memo to Nokia's employees. Google's Android is seemingly also out of the question considering Vic Gundotra's tweet that "two turkeys don't make an eagle" yesterday, referring to Nokia's announcement tomorrow.
That leaves Microsoft and Nokia going buddy-buddies to fight the big bad green robot, and the WP7 demo on the Nokia N9 might have been the one that tipped the scale, if the story is to be believed. That doesn't mean that Nokia N9 will ship with Windows Phone 7, of course, just that Nokia is inclined to produce phones with the platform in the future.
Another juicy tidbit has been spilled by the Nokia insider, who claimed that both Nokia and Microsoft are unprepared about the next version of Android, after 3.0 Honeycomb, codenamed
3.1 Jello
, or whatever the numbering might end up being. It is supposed to be a major Android overhaul, designed to better Android tablets, and be announced after the iPad 2 introduction. This part sounds rather sketchy to us, like someone is just throwing info out there to see if it sticks, but we ought to share every piece of the puzzle that might make sense.
For all we know, there is no word about ditching Symbian, and Nokia has to support billions of Symbian devices in circulation anyway, so maybe WP7 will just only replace it in Nokia's smartphones. No word about any tablet plans, although MeeGo might have a
fighting chance
in a Nokia slate.
source:
PhoneReport
via
WMPowerUser
,
AllThingsDigital