Watch a $1,300 sapphire Apple Watch Series 3 get scratched on camera
18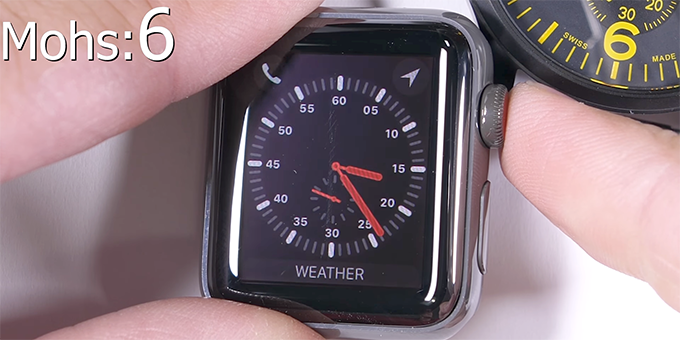 YouTuber Zack Nelson, better known as JerryRigEverything, is our usual go-to for phone torture these days, having exerted his tasking scratch, burn, and bend tests on many a contemporary smartphone, but those are not the only gadgets that receive this often-sadistic treatment.
A $1,300
Series 3 Apple Watch
Edition is the latest and quite possibly the costliest gadget to get scratched in front of JerryRigEverything's camera, and this scratch test is particularly interesting due to the sapphire display and ceramic case of the wearable which exude premium. Not only does Zack scratch Apple's pricey smartwatch, but also does the same to his own $300 Tissot timepiece, which is a regular mechanical watch that also employs sapphire in its build.
So, what's the outcome? We wouldn't want to spoil the video for you, but we'd just say that as per the tests, Apple is likely using sapphire glass with certain imperfections that prevent itr from showing its true potential, which is a shame given the rather high price of admission.
source: @JerryRigEverything