Want to know why Stephen Elop lost out on the Microsoft CEO position?
43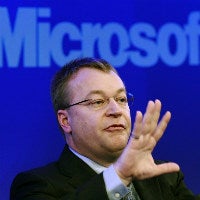 For a while, the rumors made it sound like Nokia's Stephen Elop had the inside track when it came to securing the Microsoft CEO position following the acquisition of Nokia. But, over time Elop fell out of favor for the position, and eventually Microsoft's vice president of the Cloud and Enterprise group,
Satya Nadella
was chosen to be the new CEO. Now, we're getting an idea why.
The information isn't exactly official, but comes from long-time Microsoft reporter Mary Jo Foley, so it is fairly reputable. Essentially, it sounds like Elop was simply too controversial a figure. The first bit of trouble surrounded Elop's exit from Nokia as part of the Microsoft acquisition. Elop presided over Nokia as it dropped precipitously in mobile market share; so, when word came out that he would be receiving a
$25 million
exit fee. Not surprisingly, this deal
enraged the Finnish public
because it was designed like a U.S. CEO contract, not a standard Finnish one, which wouldn't have included such a large exit fee.
As if that wasn't enough, Elop's candidacy essentially came to an end when news came out that he was in favor of selling off both the
Bing and Xbox
divisions of Microsoft. Microsoft's management has said that the company should not abandon its consumer properties, so Elop's vision just didn't mesh with the direction Microsoft wanted to take.