Stephen Elop to earn $25.4 million to return to Microsoft
34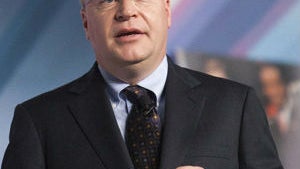 Stephen Elop is already a very rich man, and given that he has the inside track on being the next Microsoft CEO, he will undoubtedly continue to make gobs and gobs of money before his career is over. Even so, Elop is set to earn a hefty chunk just for being part of the acquisition of Nokia's devices unit by Microsoft. According to a new filing, Stephen Elop is owed €18.8 million (~$25.4 million) in order to return to Microsoft.
This isn't much compared to the
$7.17 billion
paycheck Nokia will be receiving from Microsoft, but Nokia isn't going to be responsible for the majority of the payment. Microsoft is said to be taking care of about 70% of the payment to Elop. The majority of the payment will be paid in stock. The filing says that €4.1 million (~$5.6 million) of the payment comes from salary and bonuses and the other €14.6 million (~$19.8 million) in stock awards.
The filing also says that Nokia has scheduled the general meeting to vote on the Microsoft acquisition for November 19th. There is little worry that the deal will not be approved, but some in Finland are saying that Microsoft should be paying more for Nokia, the idea being that despite the company's fall in the market over the last few years, Nokia has been one of the biggest mobile phone makers.