Satya Nadella becomes the third CEO of Microsoft, Bill Gates stages a comeback
45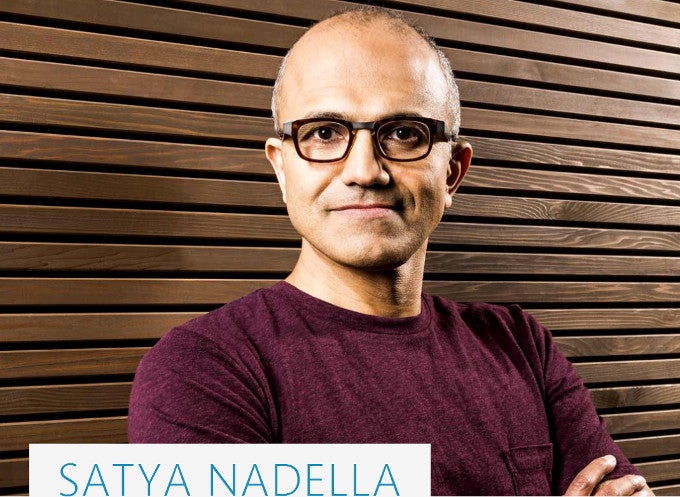 Microsoft didn't go for the surprise, and just announced that its new CEO is a promotion from within. Effective as of this very moment,
Satya Nadella
becomes the Chief Executive Officer and member of the Board of Directors.
The 46-year-old father of three previously held the position of Executive Vice President of Microsoft's Cloud and Enterprise group, and will replace the outgoing flamboyant co-founder of Microsoft, Steve Ballmer, taking the reign in a crucial for the company moment. Here's Mr Nadella's statement:
Microsoft is one of those rare companies to have truly revolutionized the world through technology, and I couldn't be more honored to have been chosen to lead the company. The opportunity ahead for Microsoft is vast, but to seize it, we must focus clearly, move faster and continue to transform. A big part of my job is to accelerate our ability to bring innovative products to our customers more quickly.
With Ballmer's exit, Bill Gates seems to be returning, and will take on a new role on the Board as Founder and Technology Advisor, and will be "d
evoting more time to the company, supporting Nadella in shaping technology and product direction
".
This CEO swap seems to shoot two birds with one stone for Microsoft, as investors have been clamoring for a while that Ballmer steps down, and fans wanted Bill Gates to assume a larger role in the governing of the tech giant again. Well, that's all happened, and we are now extremely curious what are the visions in Mr Nadella's head regarding the role of those Nokia and Surface departments in the future direction of Microsoft. A small hint can be found in the following interview question with him:
You don't have a big device penetration just yet.
The concept of devices and services, in just looking at our share, our share in mobile is low but our share on PC is high. But as long as you say there is going to be all sorts of ubiquitous computing around you, there's going to be big screens, small screens, things in your pocket, and we're going to be a player. Do we have share today, and do we have to grow share, that's I think we will be a player.

The second one, really will come down to the capability that most difficult capability that I think is not easy to build because it requires both scale and immense amount of software skills is the cloud. The cloud infrastructure is perhaps the toughest, if you're not in it, and so if you take those two things, it's really us and Google are probably the two players who have the best.