Walmart testing 'Scan and Go' concept that lets you use your handset to shop at the store
16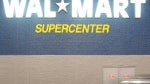 According to Walmart, the retailer
spends $12 million per second for cashier's wages in the States
. Imagine how much lower Walmart could price merchandise if it eliminated the bulk of that expense. That is the ultimate target for Walmart's 'Scan and Go' application that is currently being tested by Walmart. The concept allows those with mobile handsets to scan items using their handset as they walk through the store, and then pay for their purchases at a self-service kiosk. While you are not using the phone to purchase goods, you are using it to make scanning items faster and easier.
"If you scan an item of peanut butter and immediately a two-dollar-off coupon pops up to buy a competing brand's peanut butter, Wal-Mart can change customer's behaviors right there in the aisle. This is a fairly new technology for retailers and there's potential for all kinds of fraud and theft."-Evan Schuman, writer, StorefrontBackTalk
In March, Wal-Mart's chief financial officer Charles Holley, announced plans to increase the number of self checkout lines at Walmart stores. Currently, 1,600 of the 4,500 Walmart and Sam's Club stores offer such a checkout option. Other retailers, like furniture warehouse IKEA, have started to do away with self checkout lines, complaining about shrinkage, lost revenue and the lost opportunity to interact with customers.
Last week, Walmart sent out an email to employees seeking testers for 'Scan and Go' at the supercenter near the Bentonville company headquarters. The company gave those testing the system $100 and a $25 gift card to get feedback on how user-friendly the system is. The entire concept has come from inside the retailer's Silicon Valley tech lab @WalmartLabs which did the redesign on the company's website.
The cellphone scanning could allow Walmart to
collect data from its shoppers
while also tracking customers as part of a loyalty program. Knowing the shopping habits of its customers could let Walmart offer coupons for specific products to be sent to the cellphone of shoppers inside the store who have purchased the product in the past.
source:
WSJ